Cummings & Lockwood Contributes to Greenwich Tree Conservancy
May 3, 2017
Greenwich Patch
Cummings & Lockwood LLC was among the sponsors of the annual Greenwich Tree Conservancy Tree Party on April 28, held at McArdles Greenhouse.
This year's party marked the 10th anniversary of the conservancy, which was created by a small group of environmentally concerned Greenwich residents who wanted to preserve the town's urban forest which they saw slipping away.
The event was co-chaired by Betsey Vitton and Susan Schieffelin, and sponsored by U.S. Trust, BOA Private Wealth Management, JP Morgan Chase, First Republic Bank, Cummings & Lockwood LLC, the Bartlett Tree Company, James and Joan Hartley, Livvy & Douglas Floren, Mr. and Mrs. Peter L. Malkin, Fieldpoint Private Bank & Trust, and Ann R. Elliman.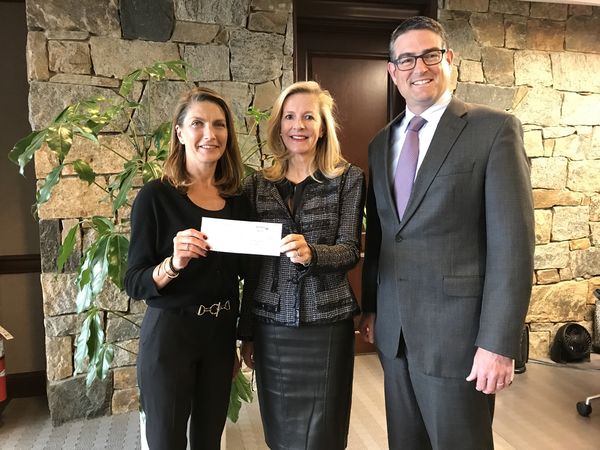 Photo: From left, Laura Beck, attorney at Cummings & Lockwood; Betsy Vitton, chairwoman of the Tree Party; and Doug Olin, attorney at Cummings & Lockwood. Photo credit: Contributed