Brochures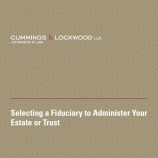 March 27, 2023
The purpose of the brochure is to provide clients with information on the role, responsibilities, liabilities and types of fiduciaries to help them select a fiduciary that is right for them, as well as share with them our experience serving as fiduciaries and the broad range of services we can provide to our clients' fiduciaries.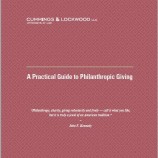 The purpose of this guide is to assist you in understanding the philanthropic landscape, the tax benefits of charitable giving and the types of assets that can be used for different philanthropic purposes. It also is designed to familiarize you with the various charitable giving vehicles that potentially can be created as part of your overall estate plan.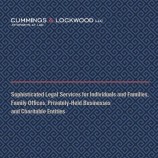 This 21-page brochure provides a comprehensive overview of the legal services that Cummings & Lockwood provides to individuals and families, family offices, closely-held business and charitable entities.